Right products - Aloe Vera and products from the beehive...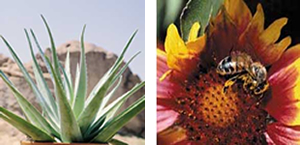 Forever Living Products is the world's largest grower and producer of Aloe Vera and Aloe Vera based products, together with products from the beehive, nutritional, personal care, weight management, animal care, skin care and beauty products.
The company has always had a policy of producing unique natural products, which are not tested on animals, and are free from pesticides, insecticides, artificial flavourings, colourings and GM modification.