There is the potential to secure a better future and healthy work/life balance by avoiding employment and setting up a minimal risk, non-traditional business. This can be achieved by working in conjunction with a visionary company called Forever Living Products, which gives the support and guidance to help you succeed.
Right Company - Forever Living Products...

Forever Living Products International Inc.
A company with the right ethos, ethics and vision
Founded 1978 in USA – 33 year track record of continuous and uninterrupted growth.

7501E McCormick Parkway, Scottsdale, AZ 85258, U.S.A.
Privately owned - founding management team still in place
2010 sales approaching $3 billion
On target to become a $3 billion company within 5 years
Cash rich and totally debt free
Successful trading in over 145 countries worldwide
Worldwide asset base of over $1.8 billion in prime real estate
No.1 in its sector – the market leader with a superior product range at the forefront of the next trillion dollar industry
Vertically integrated – owns everything from plant to product to consumer
Forever Living Products (UK) Ltd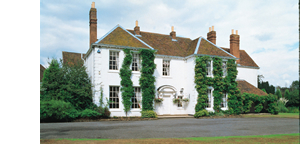 Longbridge Manor, Longbridge, Warwick CV34 6RB
Commenced trading 1993 (Registered 1988)
2010 sales of over £36 million and rising
On target to achieve £50 million within 4 years
Supporting the growth and developing the potential of people
2003 – First achieved the Investor in People Award – recently upgraded to prestigious Gold Standard
Forever is an award winning member of the UK Direct Selling Association