Right profession - Network Marketing...

The Network Marketing company rewards its Distributors well, with commissions and a percentage of all the sales generated in their businesses, paid as bonuses, royalties and overrides.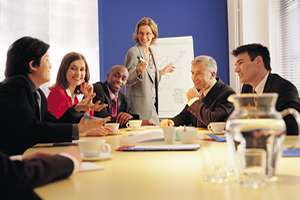 A profession in Network Marketing can provide a unique vehicle for building a business yielding anything from a few hundred pounds a month, part-time extra income, through to total long-term financial security with an extraordinary lifestyle.
This can earn them anything from £300 a month part time for a simple retailing business to £3,000 a month part-time, developing a team of people who also want to build a business and develop their own teams. On a more full-time basis, this can lead to very high long-term, residual, pension-style incomes of £5000 to £50,000 or more a month. The choice is theirs!
Everyone in Forever supports and endorses the statutory protection that 'It is illegal for a promoter or a participant in a trading scheme to persuade anyone to make a payment by promising benefits from getting others to join a scheme. Do not be misled by claims that high earnings are easily achieved.' Whilst examples of income potential are not guaranteed, they are realistic illustrations of what can be achieved with hard-work, application, discipline and a learning attitude. Network Marketing is now well respected and proving to be the profession of choice for the 21st Century.
It starts with a Distributor using products, gaining benefits and then feeling comfortable to naturally recommend them to a handful of customers. Without necessarily being aware of it most people will have already done something similar in recommending, for example, a film, restaurant, or book.
The strength of these independent Distributorships is that they avoid traditional business headaches such as capitalisation, administration, accounting, data processing, product development, purchasing, production, packaging, production of sales support materials, warehousing and so much more... all handled by the Network Marketing company. The Distributor is free to concentrate on building their business.