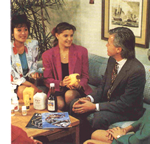 Still buying products at wholesale for your own use, you cover the cost of these purchases, and make a small extra income of around £100 to £500 a month, by marketing the products. This activity is, of course, very part-time.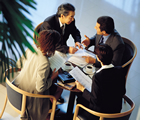 A Team builder has the choice of developing their business either part time or full time, still buying products for their own use, looking after a handful of customers and developing their own team of people who, in turn, will do the same.
The company will pay you a team building bonus of anywhere between £500 to £3,000 a month.
The 'Corporate' Package of car plan, international travel and profit share is also available.