AB Project in conjunction with Forever Living Products, through Network Marketing, can offer you a choice of career options – you decide:
Networking professional...
The majority of your income from your organisation is gained from passive royalty – income which comes in month after month, year after year, decade after decade and lifetime after lifetime. A business which can be left in a Will as part of your Estate
This opportunity is often started part-time around an existing job, career or profession with a view to a future career change.
As a Networking Professional you have the realistic potential - if you put the work in - of creating anything from £5,000 a month, to a six-figure annual income which can even run into tens of thousands a month, with no upper limit.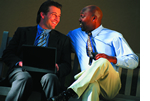 Forever Living Products has developed an accelerated business-building system which is relatively simple. Making it work effectively requires hard work, application, discipline and a learning attitude.


A Profit Share programme, which paid out to qualifying distributors over €6 million in Europe for 2010, with over £800,000 available in the UK.
An impressive 'corporate' package for the Network Marketing professional: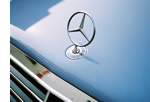 A car plan of up to £6,300 per annum to buy the car of your dreams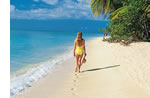 Luxury international travel to worldwide destinations with $500-$12,500 cash allowance